I Stopped Time
Description:
A SELF-e Top Ten Book in 2015 and 2016
Get the eBook FREE when you subscribe to my newsletter.
From the bracing seafront and cobbled lanes of Edwardian Brighton to London's glittering society and the frenetic motor-racing circuit at Brooklands, I Stopped Time is a spellbinding story of self-discovery, creativity and emotional reckoning that seamlessly weaves together the past and the present.
"A perfectly written book in which the author never puts a foot wrong." ~ Author, John Lynch

What if the villain of your childhood turned out to be someone really rather extraordinary?
Or add me to you wish lists!
Edwardian Brighton. A wide-eyed girl enters Mr Parker's photographic studio and receives her first lesson about a brand new medium: "Can you think of a really good memory? Perhaps you can see it when you close your eyes. Now think how much better it would be if you could take it out and look at whenever you wanted to!" Photography will shape Lottie's destiny, taking her on a journey of self-discovery and creative brilliance, and into a disastrous marriage.
2009: Disgraced politician Sir James Hastings is resigned to living out his retirement in a secluded village in the Surrey Hills. He is unmoved when he learns his mother has died at the age of 108. In his mind, he buried her when she abandoned him as a child. Brought up by his father, a charismatic war-hero turned racing-driver, the young James, dismissed her as the 'villain' of his childhood. Now he inherits her life's work – an incredible photography collection spanning six decades – and is forced to confront the realisation that his version of the past isn't even half the story.
Journey across a century of change as one man explores the world through this mother's eyes and reassembles his own history.
A word of warning. The eBook has a slightly different cover to the paperback. This is to meet with advertising standards for some digital retailers. Because we are all grown-ups here, the paperback cover will remain exactly the same.
Praise for I Stopped Time:
'A book you resent having to put down.' ~ Bookmuse
'I was hooked from the very first page.' Kathleen Crowley
'Jane Davis has taken an entire century and covered it with the richness of her characterisation, presenting a family that is beautifully flawed, brimming with affection, and inimitably human.' J Metcalf, book blogger
'I could really smell the salty sea air and hear the waves rolling in over the pebbles.' Jemma Bastable
'This book is utterly compelling, carefully blending together the stories of a mother and son to create a family history running through the twentieth century.' Amazon reviewer, Melissa
'One of the consistently compelling features of Jane Davis' work is the elegance imbued within her writing style, which makes each title such a sumptuous treat. This is my fifth sojourn into the author's impressive list of books and I am struck by the breadth of historic and contemporary backdrops, between which Ms Davis seems to move with such consummate ease.' BurfoBookish
Read a preview
For fullscreen, click on the icon with the arrows underneath the flipbook.

Prefer audiobooks?
I Stopped Time is narrated by Philip Franks and Clare Corbett. Philips Franks is best known for his role as the tax inspector Cedric "Charley" Charlton in The Darling Buds of May and as Sgt. Raymond Craddock in Heartbeat. Clare Corbett is no stranger to television and radio and has narrated numerous audiobooks including Vanessa and Her Sister and The Girl on the Train, which won the 2016 Audie Award for Audiobook of the Year.
Want two novels for the price of three?
I Stopped Time is included in the value box set, Second Chapter. (Available in eBook format only.)
Click here to add to Goodreads
Questions for book clubs
Questions for book clubs reading I Stopped Time
Read an interview
I Stopped Time: an interview with Jane Davis
Selected for inclusion in the US Library Catalogue, I Stopped Time was a Top 10 Read in 2015 and 2016.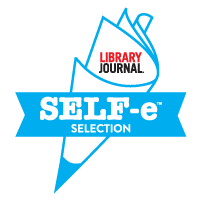 Endorsed by Awesome Indies and Compulsion Reads.
Recommended by Bookmuse.
Ascribe Novel Solutions Approved.