Join my Readers' Club and you'll be first to hear about my pre-sales, new releases, special offers, competitions and freebies. I will only email you when I have something interesting to say and will never share your information with a third-party or sell your details. In accordance with new GDPR regulations, please see my new Privacy Policy.
Just click on the link at SUBSCRIBE HERE and complete the simple form to let me know where to send your newsletter. Because I hate it when I'm bombarded, I only issue newsletters when I have something genuinely newsworthy to share. Don't forget to check your inbox for emails with the subject-line 'I promised you'd be the first to know.'
As a welcome gift, I will also send you a link to a page where you can download your FREE eBook. (R.R.P. $4.99). But be warned. I Stopped Time has made other readers miss their train stops!
Historical Fiction from an Award Winning Author
Why do US library users keep coming back for more? I Stopped Time is a SELF-e Top Book two years in a row! (Top 10 2015 and a Top Book 2016)
'Touching, exciting, romantic and tender, this novel shines in the deft hands of its author.' Compulsion Reads
What if the villain of your childhood turned out to be someone really rather extraordinary?
Please note that, when you subscribe using the link below, you consent that I can:
Transfer your contact information to MailChimp
Store your contact information in my MailChimp account
Send you newsletters/emails from my MailChimp account
Track interactions for email marketing
I don't collect your postal address and won't contact you by post or by targeted online advertising, so you only need to select the option for email.
Please read my Privacy Policy for further details of the information that I hold about you, your rights and general website security.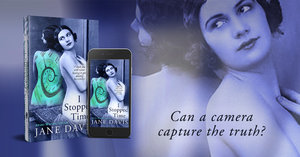 If you're happy to proceed, please SUBSCRIBE HERE.