If you love thought-provoking fiction that will keep you turning the pages, you've arrived at the right place!
'Few authors are so adept at capturing the emotions of their characters.' Book Viral
So that you don't miss out on any pre-publication news, competitions and special offers, make sure you join my Readers' Club. When you join you'll receive a FREE copy of I Stopped Time as my way of saying thank you. For author interviews, book reviews and to learn more about my fiction, you may prefer to subscribe to my blog. (See sign-up box in panel on the right.) But if you're wondering which of my novel would be the best choice for your book club, I have a dedicated page packed with resources.
The heat must have gone to my head!
Now's your time to grab a bargain…

Small Eden nudges Anne Tyler's latest novel out of Top 5!
Although some book bloggers wait until the end of the calendar year to produce their 'Best of' lists, Davida Chazan (The Chocolate Lady) has produced a Year to Date list, and Small Eden is on it! I'm honoured to be mentioned in the same breath as bestselling author Kate Quinn (The Diamond Eye) and this year's winner of the Women's Prize, Ruth Ozeki (The Book of Form and Emptiness), and ever so slightly guilty to squeeze Anne Tyler out of Davida's Top 5.
"Jane is one of my favorite authors; she always thinks of something a little different, a touch out of the ordinary to write about, and that excites me every time." ~ Davida Chazan
I Stopped Time has a new look
Just a word of warning. This is not a prequel or a sequel to I Stopped Time. It is the same book. Why the new cover? Certain websites that shall not be named barred me from advertising because the old cover didn't pass muster with their censors. Because we're all grown-ups here, the paperback cover will remain exactly the same.
Are You Sitting Comfortably?
I'm delighted to announce that I have signed a three-book deal for audiobook rights with Danish publishers and digital market leaders, Saga Egmont. As you'll see, the audiobooks will look very different to the paperbacks and eBooks! The first release will be A Funeral for an Owl, out 30 September 2021. Listen to a sample here!
At the Stroke of Nine O'Clock Shortlisted for the Selfies Book Awards
I'm thrilled to announce that
At the Stroke of Nine O'Clock
has made it to the shortlist of the adult fiction category of the Selfies (the award I won in its first year in 2019 with
Smash all the Windows
, and which was won last year by Clare Flynn with her historical novel,
The Pearl of Penang.
)
The award was created to showcase and celebrate the great wealth of independently-published fiction. As you might expect, the shortlist is incredibly varied, including a guide to navigating the arranged marriage market, a hard-hitting crime novel set in beautiful North Wales, a Greek mystery, a psychological thriller and a comic sci-fi novel. I don't envy the judges their task!
The full shortlist is:
Odd Numbers by Jill Marsh
Murder Your Darlings by Debbie Young
His Wife's Sister by Adrian Wills
Fitting in By Amanda Radley
The Snowdonia Killings by Simon McCleave
How to Buy a Planet by D.A. Holdsworth
The Secret Diary of an Arranged Marriage by Halima Kkatun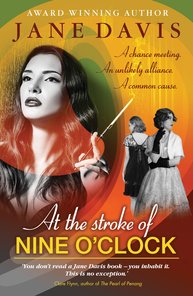 Buy here (universal link for all formats)
Introducing The London Collection
The 23rd February 2021 marks the release of my second box set, The London Collection. I poured my heart and soul into these novels and they represent six years' work, time in which I feel I've matured as a writer. In other words, I feel incredibly proud of this fiction collection.
Because I want my fiction to reach as wide an audience as possible, the box set is priced at £7.99. That's three eBooks – My Counterfeit Self, rated 5 stars by over 80% of reviewers, the award winning Smash all the Windows, and Historical Novel Society Editor's Choice, At the Stroke of Nine O'Clock – for the price of two.
Click here to buy
Cover makeover for These Fragile Things
These Fragile Things has a brand new look for the new year. A hot debate rages over which is the most common type of colour blindness, but blue-green is near the top of every list. When you show your book to a number of people and mention the significance of the butterfly, and they say, 'What butterfly?', it's obviously time for a rethink!
I will be sad to see the old cover go. It takes me right back to the beginning of my journey as an indie author. On Christmas day 2012, I did a double release (not something I'd recommend) of I Stopped Time and These Fragile Things. A Funeral for an Owl was also good to go, but I decided to hold that back and buy myself some much needed writing time.
And so, without further ado, here it is. Do let me know what you think!
Cover design by JD Smith Design based on original artwork by SSokolov
Next for a makeover came my box set, Second Chapter. Now it's far clearer that this is a collection of three novels. (Sadly it's only available as an eBook collection at present.)
Missed my book club meeting?
Of all the innovations lockdown has brought, my favourite by far is Zoom. This year, visiting book clubs has been something I've missed, so I thought why not have a Zoom Book Club meeting? And so on 12 December, that's exactly what I did. A special thank you to Beverley from Australia who set her alarm for 3.50am (beyond the call of duty). If you missed it, you can watch the replay here.
Remember, if you prefer to host your own meeting, you can find suggested book club questions, discussion points and readers' reflections on my special page dedicated to book clubs.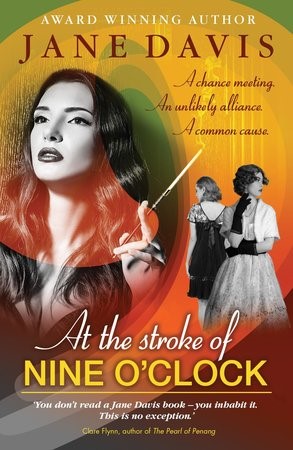 Read a preview here
Buy here (universal link for all formats)
As featured in the October edition of The Lady Magazine
Three women defy others' expectations of them and pay the price society demands.
'Another triumph from indie author Jane Davis in this gloriously gritty novel that engages head-on with a post-war London struggling to re-boot itself and wider society, amid ongoing privations. Against this authentic backdrop, the dawning realisation that Britain needed to change and to challenge former ingrained inequalities (particularly the structural disadvantage of women) is deftly explored by the author, through the lived experiences of three fictional women in the 1950s.' BurfoBookish
'A reminder that good things happen. Not always despite the tragedies in life but sometimes because of them, inextricably entwined.' Jean Gill
'Provocative and compelling.' Lorraine Devon Wilke
'A novel that unfolds like a movie.' Kathleen Jones
Read about my inspiration for the book here or visit the book page At the Stroke of Nine O'Clock.
Smash all the Windows wins the Selfies 2019, a brand new award that celebrates the quality of independently-published fiction.
The award is run by BookBrunch in association with London Book Fair and is sponsored by IngramSpark.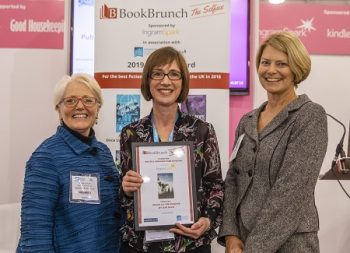 You write a book about something you're passionate about and hope that it will resonate with others, but you never really know what the reaction will be…
'This book was simply stunning – a portrait of grief and loss with immense emotional depth.' ~ Anne Williams, Being Anne
'Jane Davis is one of those authors whose books all have an entirely different feeling to each other, Smash All The Windows being another example of what ties them all together: the brilliant depiction of the characters, whatever their age, circumstance or time period.' ~ Cleopatra Loves Books, Top 500 reviewer.
'This fictional disaster echoes with real emotions. I read it twice and believed every word.' ~ J J Marsh, Author
'What a book! I found it incredibly hard to put down.' ~ Tara Greaves
'With a full cast of true-to-life Londoners and a fascinating and timely premise, Davis casts a spell over her readers.' ~ Kendra Olson
'This is a stunning book, written by an author so skilled at both the big and little, the near and far, the personal and the collective, that you'll walk away from the conclusion feeling as if you've truly been on a journey.' ~ Lorraine Devon Wilke, Author
'Believe me when I say I am so engrossed that the building could fall down around me and I would not look up from my book!' ~ Beth Allen, US
My grateful thanks to my advance readers and everyone who has posted a review, emailed me, or commented on social media about how much they are enjoying my novel. It really does make a huge difference!
You can read press announcements here or about my reaction to winning the award here.
From the blog