If you love thought-provoking fiction, you've arrived at the right place!
'Few writers are so adept at capturing the emotions of their characters.' Book Viral
You've reached the home of Jane Davis: author of awarding-winning novels Half-truths and White Lies, An Unknown Woman and Smash all the Windows, reader favourite I Stopped Time and more. I write about individuals' heroic struggles for identity and meaning.
Expect complex characters, meaty moral dilemmas and a scattering of dark family secrets!
So that you don't miss out on any pre-publication news, competitions and special offers, make sure you join my Readers' Club. When you join you'll receive a FREE copy of I Stopped Time as my way of saying thank you. Or for author interviews, book reviews and to learn more about my writing, you may prefer to subscribe to my blog. (See sign-up box in panel on the right.) But before you do either of these things, please take a few moments to read my Privacy Policy.
Your invitation to a Zoom Book Club Meeting!
Of all the innovations lockdown has brought, my favourite by far is Zoom. This year, visiting book clubs has been something I've missed, so I thought why not have a Zoom Book Club meeting? If you have a question you'd like to ask, whether it's about At the Stroke of Nine O'Clock or my other novels, my inspiration, writing process, or my favourite authors, you'll have that chance on Saturday 12 December at 6.00pm (UK time). Don't worry if you don't have a question, just show up and listen, and perhaps you'll be inspired! The event is free but you will need to register here.
Remember, if you prefer to host your own book club meeting find suggested book club questions on each book page.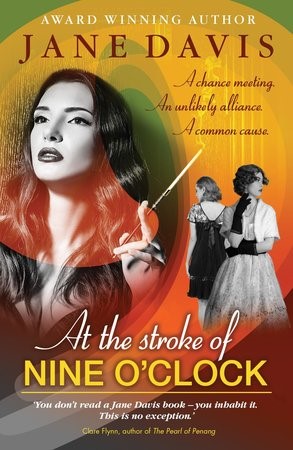 As featured in the October edition of The Lady Magazine
Three women defy others' expectations of them and pay the price society demands.
'Another triumph from indie author Jane Davis in this gloriously gritty novel that engages head-on with a post-war London struggling to re-boot itself and wider society, amid ongoing privations. Against this authentic backdrop, the dawning realisation that Britain needed to change and to challenge former ingrained inequalities (particularly the structural disadvantage of women) is deftly explored by the author, through the lived experiences of three fictional women in the 1950s.' BurfoBookish
'A reminder that good things happen. Not always despite the tragedies in life but sometimes because of them, inextricably entwined.' Jean Gill
'Provocative and compelling.' Lorraine Devon Wilke
'A novel that unfolds like a movie.' Kathleen Jones
Read about my inspiration for the book here or visit the book page At the Stroke of Nine O'Clock.
Smash all the Windows wins the Selfies 2019, a new a new award that celebrates the quality of self-published fiction. The award is run by BookBrunch in association with London Book Fair and sponsored by IngramSpark.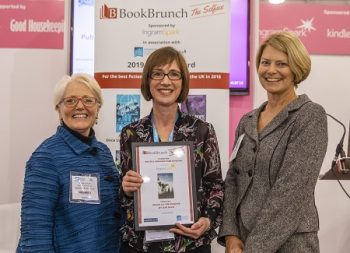 You write a book about something you're passionate about and hope that it will resonate with others, but you never really know what the reaction will be…
'This book was simply stunning – a portrait of grief and loss with immense emotional depth.' ~ Anne Williams, Being Anne
'Jane Davis is one of those authors whose books all have an entirely different feeling to each other, Smash All The Windows being another example of what ties them all together: the brilliant depiction of the characters, whatever their age, circumstance or time period.' ~ Cleopatra Loves Books, Top 500 reviewer.
'This fictional disaster echoes with real emotions. I read it twice and believed every word.' ~ J J Marsh, Author
'What a book! I found it incredibly hard to put down.' ~ Tara Greaves
'With a full cast of true-to-life Londoners and a fascinating and timely premise, Davis casts a spell over her readers.' ~ Kendra Olson
'This is a stunning book, written by an author so skilled at both the big and little, the near and far, the personal and the collective, that you'll walk away from the conclusion feeling as if you've truly been on a journey.' ~ Lorraine Devon Wilke, Author
'Believe me when I say I am so engrossed that the building could fall down around me and I would not look up from my book!' ~ Beth Allen, US
My grateful thanks to my advance readers and everyone who has posted a review, emailed me, or commented on social media about how much they are enjoying my novel. It really does make a huge difference!
You can read press announcements here or about my reaction to winning the award here.
From the blog