An Unchoreographed Life
Description:
She could have been famous. Instead she chose motherhood. Who knew it would be so hard?
Written with compelling honesty, this unflinching novel of a desperate single mother haunted by thwarted dreams and facing agonising dilemmas is populated with beautifully flawed characters, beneath whose tumultuous lives lie deeply buried secrets.
"Don't let this brilliant book pass you by!" Amazon reviewer
Six-year-old Belinda Brabbage has amassed a wealth of wisdom. She knows all the best hiding places, how to zap monsters with her pig-shaped torch and why never to accept lifts from strangers – even ones who offer Fizzy Fish. But Belinda's mummy isn't like the other mothers who gather at the school gates. She's… different somehow. Mummy doesn't like to be plagued with questions. But when she isn't concentrating, she drops nuggets of information. Belinda collects them all, sure a pattern will emerge. It's only a matter of time.
Time is Alison's enemy. This hand to mouth existence of hers was only supposed to be temporary. But there's one clock she can't re-set. Belinda is growing up. Soon she'll recognise the ballerina in the photograph album. She'll understand who her mother was, who she could have been – and what she does to pay their rent. With options running out, Alison consults a blind clairvoyant, whose visions of pelicans and bookshelves appear to herald change. Then a chance meeting with an affluent couple affords a glimpse of the life Alison so desperately wants for her daughter. But can she trust their offer of friendship?
'An extraordinary level of emotion brought on by some superb storytelling.' The Cult Den
'Beautifully written and so thought provoking, Alison and Belinda will stay with you long after you reach the final page.' Louise Voss, author
Praise for An Unchoreographed Life
'Davis also has an incredible knack for making everything count. Each moment in every chapter had meaning, was meant to be there, and was strong even if I didn't know it at the time.' Annie McCracken, Goodreads
'… a brilliant novel with some wonderful characters, unusual in its subject matter.' Amazon reviewer
'It had something of a feel of Joanna Trollope about it and would appeal to a range of readers interested in traditional and non-traditional families and life paths.' Liz Broomfield
'Jane isn't afraid to get stuck into some meaty themes and present her characters with thought-provoking emotional dilemmas.' Sharon Avidreader
'Jane is an excellent storyteller and writes very unusual tales that are hard to put down.' -Sue Darnell
'This author never fails to make you think about wider issues.' -MIF
'Clever stories, brilliantly told.' -Sarah Diss







Click here to add to Goodreads
Read a preview
Click on Preview button below image.
Questions for book clubs
Questions for book clubs reading An Unchoreographed Life
Interviews
An Unchoreographed Life: Dan Holloway interviews Jane Davis
Selected for inclusion in the US Library Catalogue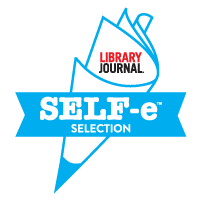 Recommended by Bookmuse

Ascribe Novel Solutions Approved