These Fragile Things
Description:
If you enjoy novels that take on big themes of mortality, the fragility and preciousness of life, and the dangers and consolation of faith, you'll fall in love with These Fragile Things. Perfect for fans of Barbara Kingsolver and Emma Donoghue.
"Very occasionally a story jumps out at you with a raw burst of originality. This is that moment." ~ Lorraine Devon Wilke, Author
Life can change in a split second. And nothing you can do will stop it.
Or add me to your wish lists

A girl's life hangs in the balance. A marriage is driven to breaking point. When the unimaginable happens, who can you turn to?
As a London suburb reels from riots in neighbouring Brixton, Graham Jones finds fatherhood a frightening place. How can he protect his daughter from the onslaught of change? But the future holds more fear than he can possibly imagine. One afternoon, a wall collapses, burying thirteen-year-old Judy beneath it. Rescuers who recover her shattered body from the rubble are amazed. "She's alive," they tell her shaking mother, Elaine. "And we'll do everything we can to keep her that way." With Judy's life hanging in the balance, Graham's anxieties seem trivial. The unimaginable has happened. Who can he turn to? While his wife puts her trust in medics, Graham's answer is to pray – and, in his desperation, he isn't beyond bargaining.
When Judy not only pulls through but defies medical predictions, Graham tells anyone who is prepared to listen about his miracle. Soon headline-hungry journalists are writing about 'The Miracle Girl'. Elaine knows this is a tough label for any teenager to live up to, let alone one who's battling physical and psychological scars. She has always understood that love is all we can cling to in this whirling confusion of a world. At odds with her husband, under siege from the press, pushed to breaking point by an onslaught of miracle seekers, she seeks solace in the arms of strangers.
Meanwhile, refusing to be drawn into her parents' emotional tug-of-war, Judy treads her own path. But we all of us live on a knife edge. And things are about to get far, far worse.
With the trademark elegance and profound thoughtfulness one expects from this award-winning author, this emotionally-charged novel will make you reflect on belief, faith and the enduring power of love.
A SELF-e Top Book of 2016
Praise for These Fragile Things:
'Leaves one panting to read more.' Jill Foulston
'The relationship between husband and wife is so subtle and enduringly lovely.' ~ Sally Markwell
'Davis is a phenomenal writer whose ability to create well-rounded characters … felt effortless.' ~ Compulsion Reads
'Davis is a phenomenal writer. And this is a coming of age story like no other. " ~ Compulsion Reads
"Davis has a light touch. She writes with subtlety and nuance. And she does that most important of things, something many writers of literary fiction fail to do, she tells a good story.' ~ Angelica Reads
'This novel will be about different things depending on who is reading it: about the internal pressures on a family in a crisis; a meditation on how teenagers and their parents negotiate changes brought on by growing up; about the difference between religion and faith and the sheer power of belief. Whatever you take away, this book will make you think.' ~ All On My Books
Read a preview
For full screen mode, click on the toggle with the arrows.


Want to save money?
These Fragile Things is included in the value box set, Second Chapter. (eBook format only.)
Click here to add to Goodreads
Questions for bookclubs
Questions for book clubs reading These Fragile Things
Interviews
Tackling big issues: Read an interview about the issues raised in These Fragile Things.
An interview for These Fragile Things
Tracklist
The Human League, The Sound of the Crowd
Selected for inclusion in the US Library Catalogue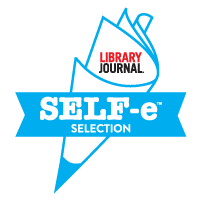 Endorsed by Awesome Indies and Compulsion Reads
Ascribe Novel Solutions Approved
Further reading
If you enjoyed These Fragile Things, you might also enjoy the books on this reading list that also wrestle with the complexities of religion.