These Fragile Things
Description:
'Davis is a phenomenal writer whose ability to create well-rounded characters … felt effortless.' Compulsion Reads
A SELF-e Top Book of 2016
Life can change in a split second. And nothing you can do will stop it.
As Streatham, South London, still reels from the 1980s' riots in neighbouring Brixton, Graham Jones finds fatherhood a frightening place. How can he protect his family in a world where the pace of change is accelerating? He has more fear than faith in the future.
One afternoon, his fears are realised, but not in a way he could have anticipated. A wall collapses, burying his thirteen-year-old daughter, Judy. When rescuers dig out the crushed body in school uniform, her mother, Elaine, believes her daughter is dead.
However, Judy is a survivor. Against all medical predictions, she pulls through and even learns to walk again. The accident leaves scars, both physical and psychological, but the repercussions on her family have only just begun.
Elaine's gratitude lies with the medical profession. Graham believes the power of prayer saved his daughter's life, leading the headline-hungry press to label her The Miracle Girl. Divergent beliefs add tension to their marriage on top of the strain of caring for their only child. And things are about to get worse.
Judy claims to be seeing visions. Are these apparitions delusion, deception or divine? As their story is exposed to public speculation, Elaine's claim on her daughter seems to be diminishing. She demands a medical explanation for the inexplicable and seeks solace in the physical.
Refusing to be drawn into her parents' emotional tug-of-war, Judy is adamant. She must tread her own path, wherever it takes her.
With the trademark elegance of style and profound thoughtfulness one expects from this author, this intense and emotionally-charged portrait of a family deep in crisis will make you reflect on belief, faith and the enduring power of love.
Praise for These Fragile Things:
'Masterly writing on a subject most of us don't give a second thought to.' Amazon reviewer
'Ultimately relationships, albeit in extraordinary circumstances, are central to this book.' Goodreads
'An elegant and understated prose style with a very satisfying rhythm. This is really very good writing indeed.' Debi Alper
'Leaves one panting to read more.' Jill Foulston
Ready to buy?
Please see the sidebar (Available at These Locations) or click here for the universal link and select your preferred retailer and format.
Want to save money? These Fragile Things is included in the value box set, Second Chapter. (EBook format only.)
Click here to add to Goodreads
Read a preview
Just click on the Preview button below the image to read the first five chapters.

Questions for bookclubs
Questions for book clubs reading These Fragile Things
Interviews
Tackling big issues: Read an interview about the issues raised in These Fragile Things.
An interview for These Fragile Things
Tracklist
The Human League, The Sound of the Crowd
Selected for inclusion in the US Library Catalogue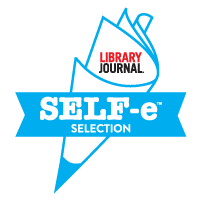 Endorsed by Awesome Indies and Compulsion Reads
Ascribe Novel Solutions Approved