Jun 12
The week's exploration of the use of art in fiction (part 2) focuses on novels that tell fictionalised accounts of the lives of real artists.
One of my favourite examples is contained in How to be Both, by Ali Smith. Francesco del Cossa was a 15th Century painter. Although few known examples of his works survive, this is unsurprising given that he lived at a time when masters took credit for their pupils' work. Paintings previously attributed to Cosmè Tura have only recently been identified as del Cossa's. His responsibility for three panels in the frescoed Room of the Months of the Palazzo Schifanoia was forgotten until historians discovered a letter of complaint that he wrote to his wealthy patron, the duke. Referring to his growing reputation and superior skill, del Cossa maintained that he ought not to be paid by the square foot – what he called 'yeoman's wages', or according to some accounts, 'the same as the worst dauber in Ferrara'.
Smith's version of del Cossa certainly has an ego to match his talent. But there's also a twist. In How to be Both, del Cossa is both male and female, born a girl but brought up in disguise by a father who recognised that his daughter would only be able to fulfil her talent as a 'man'. It doesn't take too much digging to uncover where Ali Smith may have found her inspiration. In this piece, Iulia Millesima muses how she couldn't help but notice 'that the right eye was an ancient symbol of Osiris and the left of Isis, and so that the balanced view is a symbol of our mercurial hermaphrodite, already fixed on a flower stem.'
The real artist who inspired The Centauress also had the ability to see both sides, as its author, Kathleen, Jones explains.
Because I live with a visual artist, I suppose it was inevitable that I would write about the art world at some point. But the trigger came when I met an elderly Italian artist called Fiore de Henriquez. A friend of mine was writing her biography and made the introduction. Fiore was mesmerising, even in old age – one of the most original people I've ever known. She was a hermaphrodite, a fact s/he admitted straight away. 'I can see both sides,' she would say, 'because I am both sides'. She saw herself as two people in one body. Her birth sign was Gemini, the Twins. Her androgyny was everywhere in her paintings and her sculptures.
My friend was finding the biography difficult because Fiore had lived outrageously in public and in private. Her colourful affairs were perhaps an attempt to cover the tragedies of her life. It wasn't always possible to dig out the facts, particularly what happened under Fascist rule during the war. There were rumours that her mother had admitted her to a clinic in Vienna for gender re-assignment. But where biography can't go, fiction can. I had spent hours in Fiore's company, listening to her talk, helping to sort out her papers and letters for the biography. After her death I took some of the facts of her life and the basic structure and fictionalised her character. It became a homage to one of the most extraordinary people I've ever known.
It was also a good opportunity to look at gender issues in art (both visual and literary). Fiore, identifying as both male and female, had very strong opinions on the way that art is treated if it is made by a woman. One of her sculptures was blown up – she always believed it was because they discovered it had been made by a woman!
So that is how The Centauress began – an artist and a biographer, both with secrets, both on a journey towards some kind of reconciliation. It helped that I knew the artist and also that I could pick my partner's brains on the subject and get all the technical details right. That's really important for authenticity.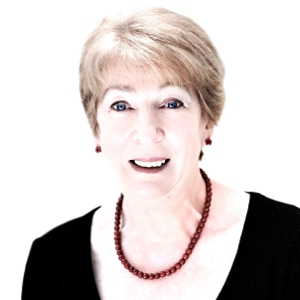 Photo of Fiore as a young woman.
Read my interview with Kathleen here.
Kathleen Jones is a best-selling award winning author and Royal Literary Fund Fellow. Kathleen was born and brought up on a hill farm in Cumbria and now lives with her partner, sculptor Neil Ferber, in a small house in an olive grove in northern Italy while working on another book. She has been writing since she was a child and has published twelve books including seven biographies, a novel and a collection of poetry. She lived for ten years in Africa and the Middle East, where she worked for the Qatar Broadcasting Corporation. Since then she has written extensively for BBC radio and contributed to several television documentaries. The Centauress is a compelling tale of family conflict over a disputed inheritance.
Stumbling on an unexpected connection is one of the joys of researching true lives. Imagine Laurel Davis Huber's surprise when her research led her down a rabbit hole.
The power of art—to heal, to wound, to inspire—is central to the story of The Velveteen Daughter, a work of historical fiction. It is fiction, however, that hews closely to the truth. The daughter in the title is a child prodigy artist, Pamela Bianco. In 1918, at the age of 11, she rose to fame in Italy. The next year she had a solo show at the Leicester Galleries in London, and she was world-famous by the age of 14. Besotted critics compared her to Botticelli and Piero della Francesca. They said she drew with the skill of an Old Master.
Pamela's mother, Margery Williams, was the author of the beloved classic, The Velveteen Rabbit, published in 1922. Like the stuffed bunny in her mother's book, Pamela yearned to be Real. It was quite a struggle, as she had to deal not only with the effects of early fame, but also with an overbearing father and a debilitating mental illness bordering on madness. She receded from the public eye when she was still a young woman. When she had yet to turn 30, the New Yorker magazine sought her out for a "Where Are They Now" feature. They found a quiet but determined artist, who was "hoping to take up her painting again as soon as she can 'get on her feet again.'" She told the reporter, "I will never give up painting." Almost a quarter of a century later, Pamela rose again like a phoenix, astonishing the New York City art world once more with large paintings of exquisite detail and exploding geometry.
"The Velveteen Daughter seamlessly weaves fiction into reality, and reality into fiction, quickly merging to become one truth that vividly reveals Bianco's secret heart. This book is not only mesmerising to read but of great importance, bringing Pamela Bianco as an artist to find her rightful place in the history of art." ~ Gloria Vanderbilt
You can read about how Laurel discovered the little-known connection between the artist, Pamela Bianco, and her author mother here.
See examples of Pamela's art here.
Laurel Davis Huber born in a blizzard in Milton Massachusetts where my father was a teacher and coach at Milton Academy. On the night before her early-morning birth her parents battled snow and slippery roads to drive to the hospital in a cranky old Ford Woody station wagon with a broken, wide-open window. Her father later called the school to let them know he couldn't teach his classes, and he always claimed that the next day all classes at Milton were cancelled to celebrate the great occasion of her birth. She took that as gospel for a long time, but has since guessed it was really only a snow day. "Just a hunch."
Laurel learned to read when she was three years old. This was thanks to a six-year-old sister who came home from first grade every day, sat her down, and taught her phonetics. She can still remember vividly the miracle of opening all the books in her room and realising she could read the words herself. Her world had changed forever.
~~~
To have future posts delivered directly to your in-box, visit the sidebar on the right and subscribe to my blog, or to find out about new releases, competitions and freebies, subscribe to my newsletter and I will send you a free copy of my novel, I Stopped Time, as a thank you.
While I have your attention, can I please draw your attention to my updated Privacy Policy. (You may have noticed, they're all the rage at the moment.) I hope this will reassure you that I take your privacy seriously.
Remember, if you enjoyed this post please share it.
If you have subscribed to my blog but no longer wish to receive these posts, simply reply with the subject-line 'UNSUBSCRIBE' and I will delete you from my list.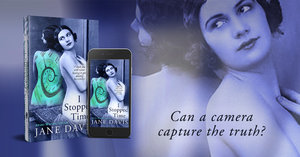 Written on June 12, 2018 at 11:59 am, by Jane Davis
Categories: Author Interviews, Blog, Homepage, In-depth | Tags: Art in Fiction, biographical fiction, Fictionalised lives of real artists, Fiore de Henriquez, Kathleen Jones, Lauren Davis Huber, Margery Williams, Pamela Bianco, The Centauress, The Velveteen Daughter, The Velveteen Rabbit
Subscribe to the blog Enter your email address and you'll be notified when new articles are published. (We will not share your email with any third party.)
Want to be featured?

I'd love to hear from authors who would like to be featured in an interview or submit a guest post. To be considered, please complete the contact form.

Image © Juanrvelasco | Dreamstime.com