Jan 12
Outside The Box; Women Writing Women - a limited edition box-set. Pre-order now!
I have never been very good at keeping secrets, but I have just about managed to keep this one under wraps. I am very excited to announce that my novel An Unchoreographed Life has been selected for inclusion in a fantastic new collaborative project.
Over the next few weeks, I'll be introducing you to the six other participating authors, all of whom are are at the very forefront of genre-busting fiction.
But for now…
Outside the Box: Women Writing Women
Published in e-book format on February 20 (pre-orders from January 12), available for just 90 days.
Watch the video here
Pre-order now from Amazon.co.uk or Amazon.com
'An extraordinary collection, varied in style but united in quality, demonstrating precisely why indie publishing is a treasure trove for readers.' JJ Marsh, author of the Beatrice Stubbs series and founder member of Triskele Books
Eimear McBride used her Baileys Prize acceptance speech to voice the opinion that mainstream publishers were underestimating readers. And according to statistics recently released by the eBook distributor Kobo, almost 57% of British readers gave up halfway through The Goldfinch by Donna Tartt, while over 71% failed to finish 12 Years a Slave by Solomon Northup. The message is clear: many publishers are not delivering on their promise to publish novels that both challenge and entertain.
And so while mainstream publishing plays safe with predictable stories and heroines who repeat the same familiar tropes, where are today's most ground-breaking authors?
The answer is that they are self-publishing. Now, seven of the most prominent female entrepreneurial authors have brought their work together in a limited edition compilation of novels.
'The optimism and confidence in this new collection is palpable.' Alison Baverstock, lecturer in publishing and self-publishing at Kingston University.
Outside the Box: Women Writing Women is the brainchild of Jessica Bell, an Australian writer living in Athens. A literary author and the Founder/Publishing Editor of Vine Leaves Literary Journal, Jessica wanted to showcase the most exciting fiction being released by authors who are in full charge of their own creative decisions. "I couldn't imagine collaborating with a finer group of writers," Jessica said. "The authors in this box-set are at the very top of their game."
The box-set introduces a diverse cast of characters: A woman accused of killing her tyrannical father who is determined to reveal the truth. A bookish and freshly orphaned young woman seeks to escape the shadow of her infamous mother—a radical lesbian poet—by fleeing her hometown. A bereaved biographer who travels to war-ravaged Croatia to research the life of a celebrity artist. A gifted musician who is forced by injury to stop playing the piano and fears her life may be over. An undercover journalist after a by-line, not a boyfriend, who unexpectedly has to choose between her comfortable life and a bumpy road that could lead to happiness. A former ballerina who turns to prostitution to support her daughter, and the wife of a drug lord who attempts to relinquish her lust for sharp objects and blood to raise a respectable son.
This set of thought-provoking novels showcases genre-busting fiction across the full spectrum from light (although never frothy) to darker, more haunting reads that delve into deeper psychological territory. But regardless of setting, regardless of whether the women are mothers, daughters, friends or lovers, the themes are universal: euthanasia, prostitution, gender anomalies, regression therapy, obesity, drug abuse, revenge, betrayal, sex, lust, suicide and murder. Their authors have not shied away from the big issues. Some have posed big questions.
Orna Ross (founder-director of The Alliance of Independent Authors, named by The Bookseller as one of the 100 most influential people in publishing) selected Blue Mercy, a complex tale of betrayal, revenge, suspense, murder mystery – and surprise.
Joni Rodgers (NYT bestselling author) returned to her debut Crazy for Trying, a Barnes & Noble Discover Great New Writers selection and a Discover Award finalist.
Roz Morris (ghost writer and teacher of creative writing master classes for the Guardian newspaper in London) presented My Memories of a Future Life, the haunting story of how one lost soul searches for where she now belongs.
Kathleen Jones, best-selling award winning author, Royal Literary Fund Fellow, whose work has been broadcast by the BBC, contributed The Centauress, a compelling tale of family conflict over a disputed inheritance.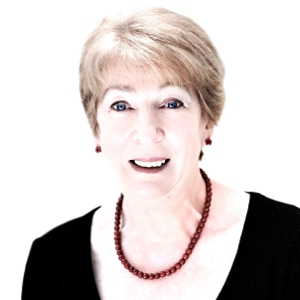 Jane Davis (a British writer whose debut won the Daily Mail First Novel Award) nominated An Unchoreographed Life, an unflinching and painfully honest portrayal of flawed humanity.
Carol Cooper (author, doctor, British journalist and president of the Guild of Health Writers) provided One Night at the Jacaranda, a gripping story about a group of people searching for love, sex and everything in between.
For Jessica Bell (Australian novelist, singer/songwriter, Publishing Editor of Vine Leaves Literary Journal and whose award-winning poetry has been broadcast on ABC National Radio), her latest novel White Lady was the obvious choice, an intense, suspenseful ride rife with mystery.
Speaking about her reasons for taking part, Roz Morris said: "For me, these writers are the real superstars of self-publishing. They're storytellers dedicated to their craft, who have proved their worth with awards, fellowships and, of course, commercial success."
'The authors of these books are at the forefront of a strong cohort of ground-breaking, boundary-pushing women writing and self-publishing literary fiction. I cannot recommend this collection highly enough.' Dan Holloway, columnist for the Guardian books pages and publisher
Find out more by visiting: www.womenwritewomen.com
Like our Facebook page.
Tweetable headlines – please do help spread the word by using these liberally!
7 unforgettable books by award-winning #WomenInLiterature. Only $9.99! Avail. Only 90 days! http://goo.gl/D1fyqW #WomenWritingWomen
7 genre-busting ‪#‎novels in a limited edition box-set. Avail. Just 90 days!http://goo.gl/D1fyqW #WomenWritingWomen #creativewomen
'Varied in style, united in quality, ‪#‎indiepublishing is a treasure trove for‪#‎readers' ~@JJMarsh1 http://goo.gl/D1fyqW #WomenWritingWomen
Stories brimming w- passion & courage that push the boundaries. Avail 90 days only! #WomenWritingWomen #WomenFiction http://goo.gl/D1fyqW