Sep 10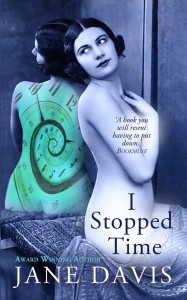 Imagine, if you will, discovering of a cache of photographs; the instinctive knowledge that what you are holding in your hands is rare and precious. You won't be the first to experience this, but that hardly matters, because it will feel as though you are.
Those of you who have already read my novel, I Stopped Time, will know about my love of photography. At a speaking gig for Sutton Writers last night, I was fascinated to learn about a local discovery of national significance. When a Sutton opticians was being demolished to accommodate a road-widening scheme, 10,000 glass photographic plates dating back to 1900 – 1920s were unearthed in the basement. They were the work of portrait photographer, David Knights-Whittome.

An initial grant from the Heritage Lottery Fund (HLF), enabled the restoration of some 4,000 plates. Although Whittome held warrants from the British and Portuguese royal families, an exhibition held in Europa Gallery proved that he also took inspiration from ordinary lives.
"With the daguerreotype, everyone will be able to have their portrait taken—formerly it was only the prominent—and at the same time everything is being done to make us all look exactly the same, so we shall only need one portrait." Søren Kierkegaard
Sutton Writers wrote a letter of support for additional funding to complete the recording of the plates. Their idea was to turn this into a community arts project, including creative writing about the images, and a series of writing classes. The working name for the project they proposed was 'Ordinary Lives, Extraordinary Times: Rediscovering the Female Portraits of David Knights-Whittome.' I have a feeling that my fictional photographer Lottie Pye would have approved!
The link between art and literature is undeniable. One has always inspired the other. In this interview with Kathleen Jones, we talked about her collaboration with landscape photographer, Tony Riley, and how a single photograph was the inspiration for her novel, The Centauress. When writing I Stopped Time, I also relied heavily on photographs. Many of my descriptions are taken directly from the work of Jacques Henri Lartique, whose portraits inspired the Cecil Beaton's costume design for My Fair Lady. Vintage photographs of Brighton provides the names of hotels and shops and depicted colourful local characters. William Boyd based his novel, Sweet Caress, entirely around his collection of found photographs. And, of course, hearing about the find last night, I couldn't help but think of Anthony Penrose's discovery of 60,000 prints, negatives and articles for Vogue in the attic of his family home, after the death of his mother, Lee Miller.  
"It was as if Lord Beaverbrook was talking to me personally when he spoke against those who dismissed the instant nature of photography, saying that it may well provide the most permanent record of all." (quote taken from I Stopped Time) 
The significance of this find should not be underestimated. Its social and historic import is on par with the discovery of work by Vivian Maier, which captured people's imaginations and made headlines around the world. I'm thinking also of the photographs that another amateur photographer, Manfred Beier meticulously catalogued during his lifetime and discovered by his sons after his death. They revealed parts of his life his family never knew about. More recently still, photographer Eric Swayne (who died in 2007), left a cardboard box marked 'do not throw out' for his sons to find. In it were some of the most unforgettable black and white images taken in the Sixties: Keith Richards, Mick Jagger, Jane Birkin.
With the support of Sutton Writers, a further £95000 has now been secured. You can read more about how you can contribute to the project here.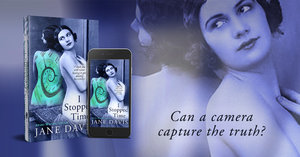 Remember, if you enjoyed this post please share it. To have future posts delivered directly to your in-box, visit the sidebar on the right and subscribe to my blog, or to find out about new releases, competitions and freebies, subscribe to my newsletter and grab your free copy of my novel, I Stopped Time.