Jan 10
I'd like to thank Peri Hoskins for being the first guest of 2017 to pay a visit to Virtual Book Club, my interview series in which I give authors the opportunity to pitch their latest releases to your book club.
Peri showed early promise as a writer, twice winning a national essay competition while in High School. Peri went on to university in both New Zealand and Australia. He gained both a law degree with honours and a BA degree in English and Philosophy. Peri Hoskins enjoys reading, visiting the beach, swimming, and travelling. He lives in Northland, New Zealand, where he writes and works as a court lawyer in his own legal practice.
Peri is the author of two books in the Vince Osbourne series. Book 1, East – A Novel (the subject of today's Virtual Book Club), is a 1994 slice of life road journey all around Australia. It has quickly become a reader favourite, gathering many five-star reviews, and comparisons made to the writing of Jack Kerouac and Cormac McCarthy. Book 2, Millennium – A Memoir, is a novella length work of creative nonfiction set in Tonga when 1999 became 2000.
Q: Peri, I'd like to start by asking how you came to be a writer.
In High School I was a top English student and wanted to become a journalist. I wanted to write novels since the age of nineteen when as a first year university student I studied English literature as part of my BA degree. I was in my element sitting in those lecture theatres absorbing information about the greatest literature of the twentieth century. I wasn't ready to write then. I needed to live first, have experiences, and I needed time to find my writer's voice.
Q: So was it a question of biding your time or was there a particular trigger that started you on your writing journey?
I graduated with BA LLB(Hons) degrees and embarked on a legal career in my twenties. A lawyer's life is a busy one and there wasn't time at the end of each week to write. In 2010 I suffered some health issues and had to take about five months off work. The cycle of work was broken and I was able to reinvent my life the way as I wanted by developing a part-time legal practice, working from home and having time to write. The result was my two books.
Q: Why do you write?
Writing gives meaning to my life. If life is all about earning enough money to pay the bills what's the point of it? Where's the deeper meaning? Writing allows me to connect with complete strangers in a positive way, and to change people for the better. I feel a connection with each and every reader who has read one of my books.
Q: What is it about East – A Novel that you feel makes it particularly suitable for book clubs?
East deals with universal and topical themes such as racism and misogyny, therefore, it provides many discussion points for book club members. The book is written at several levels, including a spiritual level, allowing plenty to explore.
Q: At what point in writing the book did you come up with its title?
I decided on the title during the 1990s many years before writing the book. East is about a drifting westward journey across Australia and back again to the east. So logically, the book should be called West – A Novel. I never liked West for a title and somehow inverting the journey to East fits the upside down and back to front world we live in. I wanted to invert it because the direction travelled doesn't matter; the journey matters.
To look inside or buy click here
It's 1994. Junior lawyer, Vince Osbourne, leaves behind a viciously circular life in the city representing petty criminals and takes to the road. He's lived 30 years. The wide continent of Australia is out in front. He's almost young. Where will the road lead?
"The writing is superb … If there is any writer that Hoskins reminds me of it would be John Steinbeck. But instead of Northern California and the Salinas Valley, we get to explore Australia and New Zealand." – Ray Simmons, Readers' Favorite
Q: Are you looking to entertain or illuminate your readers?
I'm looking to both entertain readers and take them deeper with issues such as racism with a view to better understanding and letting go of racism. It is first necessary to cut through the carapace of political correctness and explore what's really going on beneath.
Q: If you were trying to describe your writing to someone who hasn't read anything by you before, what would you say?
I'm a politically incorrect 'tell it like it is' writer who doesn't shy away from taboo subjects; I deal with them head on but I also use humour. Readers should perhaps read my books in private so they may laugh at the politically incorrect humour without any one else knowing they're laughing at it.
Q: What do you think the advantages of writing in the first person are?
I write in the first person present tense because it conveys immediacy. I want the reader to experience what is going on, to be on the magic carpet ride with me.
Q: Did you know where this book was going to go right from the start?
My two books are slice-of-life travelogue pieces so they follow a simple linear structure. Yes I knew where 'East' was going, the territory it was going to cover, and how it was going to end. East is about a 1994 road journey all around Australia. If I had never read Jack Kerouac's On the Road I may never have travelled around Australia and written East. So part of the inspiration was On the Road: a novel I read in my early twenties and loved.
Q: Has setting the novel in a place that is well known to you changed the way that you feel about that place?
I lived in Australia for twenty years and became an Australian citizen so it is a country I know well. My affection for the country has grown over the years despite some of the shortcomings and attitudes revealed within East. There was an endearing naïve quality to Australia in the 1990s that is captured within East. It takes in sunsets; rain in the desert; a five-year-old girl on a bike; a battered former thief and jockey; old-timers; young lovers; beautiful women, and aboriginals in public bars. The open road connects many vignettes making a rich tapestry of human encounters. East hasn't changed the way I feel about Australia but it has allowed me to better understand the place and the people.
Q: In which other ways was writing the book transformative for you?
I carried the book in my head for twenty-two years, so it had a very long gestation. Men can't give birth to children, however it was something like I imagine childbirth to be. There was a slight feeling of sadness in finally letting it go. Readers will judge whether the end result is well-aged fine wine.
Q: Which scene did you find the most challenging to write and why?
The sex scenes. I found those difficult to write at first. I thought about my relatives reading the book, and what they would think. After a while, the writing of those scenes became easier, I simply treated them much like any other scene, and it seems to me they now fit seamlessly within the narrative.
Q: Do you feel under pressure to make your main characters likable?
Not at all. East is peopled with unsympathetic characters. One often learns more about humanity from such characters. There are more dimensions to explore, including fleshing out their redeeming qualities so they don't become caricatures. Good guys and good girls are often boring and lacking in depth.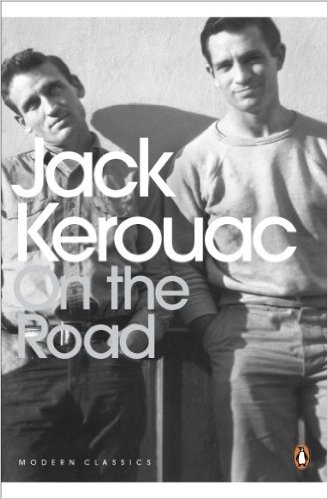 Q: You've already mentioned that racism and misogyny feature. Did you deliberately time the release of your book with the 2016 American Presidential election?
It was coincidental, but yes they did feature in the Presidential campaign. So far the Americans who have read the book like it, including an African American man who has posted a five-star review on Amazon US. Midwest Book Review in the US has already positively reviewed the book referring to it as 'highly recommended'.
Q: Writing is undoubtedly a lonely occupation. P D James says that it is essential for writers to enjoy their own company. Are you a natural loner?
I'm very happy with my own company and happy to spend long periods alone. That said, I also enjoy socialising and spending time with friends. I guess there needs to be a balance.
Q: When suffering from writers' block, Hemmingway would say to himself, "Do not worry. You have always written before and you will write now. All you have to do is write one true sentence. Write the truest sentence that you know." Do you have a trick to get writing again?
In order to start writing again I just write anything at all, complete rubbish to start with. Then I edit the rubbish and it becomes less rubbishy, and better, and better, with more edits, and then I am through the writer's block. It's about doing and taking action and moving beyond that mental state where everything is going around in circles in your head and no writing is happening.
Q: According to F. Scott Fitzgerald, a novel is never really finished but only abandoned. True?
Yes, this is true and F. Scott Fitzgerald was a great writer. It is always possible to embellish, or add something more, or cut something out. At a certain point you have to say, 'Enough: it's done.'
~~~
You can find out more about Peri and his writing on his website, on Facebook, on Twitter: @PeriHoskins.
Universal link to all digital stores that sell East: https://www.books2read.com/east
Remember, if you enjoyed this post please share it. If there's anything else you'd like to ask Peri please leave a comment. Peri is willing to visit book clubs by Skype
To have future posts delivered directly to your in-box, visit the sidebar on the right and subscribe to my blog, or to find out about new releases, competitions and freebies, subscribe to my newsletter and grab your free copy of my novel, I Stopped Time.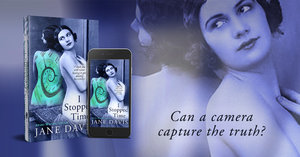 Written on January 10, 2017 at 2:36 pm, by Jane Davis
Categories: Author Interviews, Homepage, Virtual Book Club | Tags: Australia, East - A Novel, Indie Authors, Jack Kerouac, Novels set in Australia, On The Road, Peri Hoskins, road journey, Self-Publishing, travelogue, Virtual Book Club, Writing life
Subscribe to the blog Enter your email address and you'll be notified when new articles are published. (We will not share your email with any third party.)
Want to be featured?

I'd love to hear from authors who would like to be featured in an interview or submit a guest post. To be considered, please complete the contact form.

Image © Juanrvelasco | Dreamstime.com