Aug 28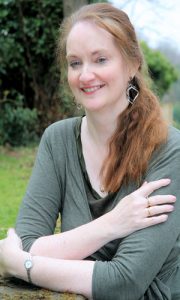 Today, I'm delighted to welcome Linda MacDonald to Virtual Book Club, my interview series which gives authors the opportunity to pitch their novels to your book club.
Linda is the author of four independently published novels: Meeting Lydia and the stand-alone sequels, A Meeting of a Different Kind, The Alone Alternative and The Man in the Needlecord Jacket. They are all contemporary adult fiction, multi-themed, but with a focus on relationship issues.
After studying psychology at Goldsmiths', Linda trained as a secondary science and biology teacher. She taught these subjects for several years before moving to a sixth-form college to teach psychology. In 2012, she gave up teaching to focus fully on writing.
Linda was born and brought up in Cockermouth, Cumbria and now lives in Beckenham, Kent.
Q: If you were trying to describe your writing to someone who hasn't read anything by you before, what would you say?
If you enjoy contemporary relationship fiction with real-life issues and a smattering of psychology, then it is likely that you will enjoy my books.
Q: What is it about The Man in the Needlecord Jacket that you feel makes it particularly suitable for book clubs?
All my book talks have been followed by a lengthy discussion session and much heated debate and personal anecdotes about the key issues and grey areas of emotional betrayal and psychological abuse. This is sure to provide plenty of possibilities for book groups of any age and gender balance at either a social or intellectual level.
Q: What is the central conflict in your novel?
Coll has been going out with Sarah for over ten years and they have talked of buying a house in the future. However, Coll's other women have always made Sarah's life difficult. When he falls for Felicity, Sarah's world collapses. But it is not until later in the novel that Felicity finds out about Sarah. When she does, this challenges the integrity of all the characters involved.
Q: Which scene did you find the most challenging to write and why?
When Sarah finds out that Coll is in love with Felicity, when she knows for certain that her relationship is on the rocks, every word from each of the characters involved could swing the situation one way or the other. It was difficult to ensure the reactions in every case were believable.
Q: Was it your intention to write a story with a message or a moral?
Yes. There are many novels about physical betrayal and abuse. Less common are those depicting emotional betrayal. Many people believe that as long as no physical relationship has occurred, there isn't a problem. But love is a much greater threat – particularly to a woman. Love threatens a relationship in a way that a physical betrayal never can.
A dark look into the psyche of two different women…
'A remarkable novel, which explores relationships and exploitation from different points of view.' Amazon Reviewer
Click here to Look Inside or Buy
Q: Why did you decide to switch to different characters' points of view?
It was important to me that the reader experienced Sarah's pain from her perspective. But at the start, Sarah could only guess what was going on and by alternating chapters with Felicity, the reader knows the truth. The reader also knows Felicity is being kept in the dark about Sarah.
Q: Who is the hero of your story? Or your hero within the story?
The hero is Sarah. She isn't an obvious heroine. She is timid, shy – some would say weak. Indeed until the reviews started coming out, I feared that readers may find her pathetic in the wake of Coll's manipulation. But the more I hear from readers, the more I find they understand why she persists in this awful situation. And they are rooting for her; willing her to find a way through the mess.
The following excerpt sums up Sarah's pain: the pain of knowing your man is in love with someone else.
"In my imagination every love song ever written had my name embedded in the lines and as we listened, I always heard Sarah, even though it never rhymed. Now all I ever hear is Felicity, and him thinking about her and what they were or might have been, and the pleasure from the music is replaced by unshed tears, and a hollow heart thuds joylessly, where once it beat brim full of stars."
Q: Where does this story fit in with the rest of your work?
It's the fourth part of a stand-alone series, but probably the most easy to read in isolation. Felicity is Edward Harvey's wife in my previous work, but she wanted to have a voice in this one – to give her take on why she left her husband. Two new main characters are introduced, providing a fresh plot, but the issues and relationships from the previous books continue in the background.
Q: Have you experimented with audio books yet, and, if so, what was your experience like?
Last autumn my first novel, Meeting Lydia was adapted as an audio book, narrated by the incredibly talented Harriet Carmichael and produced by Essential Music, London. The experience was thrilling – I couldn't wait to receive each bunch of chapters and find out what Harriet had done with the characters. She's an excellent voice artist and totally brought the book to life.
Linda on a research trip to Sidmouth
Q: You're proudly indie, but is there anything you feel self-published authors miss out on?
The weighty marketing machine, prestige and funding capacity of a publishing company opens doors to contacts. I believe traditional publishers are now taking the lions' share of time from the best of the book blogging fraternity. Once publishers establish a channel, they appear to flood it with books and many bloggers now say they are unable to accept any more requests for reviews. I have been fortunate to meet some lovely bloggers willing to take a chance on me, but it is a slow process and difficult to get the avalanche of mass exposure that better known novelists attract. This is not a criticism of bloggers, they are merely responding to a situation, but it is sad that when once there was a symbiotic relationship between bloggers and indie authors, this is now at risk. However, being independent allows a huge amount of control not afforded to the traditionally published author. It also means I can work at my own pace and so not be at the mercy of stressful deadlines. Both of these factors go a long way to compensate for the downsides mentioned.
Find out more about Linda and her writing at:
Her Facebook Page
Twitter @LindaMac1
Read more reviews on her Troubador Publishing Page
Remember, if you enjoyed this post please share it. If there's anything else you'd like to ask Linda please leave a comment.
To have future posts delivered directly to your in-box, visit the sidebar on the right and subscribe to my blog, or to find out about new releases, competitions and freebies, subscribe to my newsletter and grab your free copy of my novel, I Stopped Time.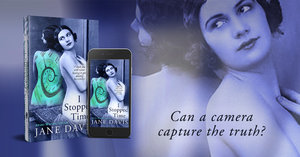 Written on August 28, 2017 at 8:23 am, by Jane Davis
Categories: Author Interviews, Homepage, In-depth, Virtual Book Club | Tags: Author Interviews, behind the book, contemporary fiction, contemporary relationship fiction, destructive relationships, emotional betrayal, Indie Authors, Linda MacDonald, mature dating, psychological abuse, psychology, relationship issues, Self-Publishing, The Man in the Needlecord Jacket, Virtual Book Club, women's fiction
Subscribe to the blog Enter your email address and you'll be notified when new articles are published. (We will not share your email with any third party.)
Want to be featured?

I'd love to hear from authors who would like to be featured in an interview or submit a guest post. To be considered, please complete the contact form.

Image © Juanrvelasco | Dreamstime.com