May 12
Contemporary Fiction with a Social Conscience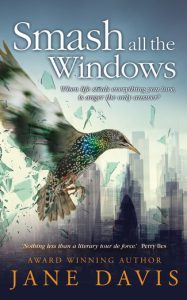 You write a book about something you're passionate about and hope it will resonate with others, but you never really know how readers will react. But now the first reviews are trickling in…
'This book was simply stunning – a portrait of grief and loss with immense emotional depth.' ~ Anne Williams, Being Anne
'Jane Davis is one of those authors whose books all have an entirely different feel to each other, Smash All The Windows being another example of what ties them all together: the brilliant depiction of the characters, whatever their age, circumstance or time period.' ~ Cleopatra Loves Books, Top 500 reviewer.
'This fictional disaster echoes with real emotions. I read it twice and believed every word.' ~ J J Marsh, Author
'What a book! I found it incredibly hard to put down.' ~ Tara Greaves
'This is a stunning book, written by an author so skilled at both the big and little, the near and far, the personal and the collective, that you'll walk away from the conclusion feeling as if you've truly been on a journey.' ~ Lorraine Devon Wilke, Author
'Believe me when I say I am so engrossed that the building could fall down around me and I would not look up from my book!' ~ Beth Allen, US
What am I doing to celebrate? I'm reducing the price.
I wasn't anticipating having a sale for Smash all the Windows quite so soon. I really wasn't. But I just got accepted for a BookBub promotion on 28 May – my first acceptance since March 2013! BookBub is frequently described as the holy grail of book promotion, and with good reason. Because of this, advertising spots are hard to come by. The site used to be dominated by indies, until the top 5 publishers cottoned onto its powerful draw. There are a now an awful lot of people fighting for limited space!
My promotion will run in the UK, India, Canada and Australia, but I've also reduced the price in the US, so you'll pay $0.99, £0.99, or the equivalent. You have until 31 May to snap up a bargain.
The wonderful people at Triskele Books chose Smash all the Windows as their in-house Book Club read for April and surprised me with this summary of their discussion. I've written before about how I think of myself as a failed artist rather than a writer, and so I was particularly interested to learn what they thought of the artwork in the novel.
CT: "The descriptions of art pieces probably shouldn't, in theory, be quite so powerful. But I was blown away by Davis's description of the different pieces in Objets. Envisaging each of those art works was a tour de force in itself. Not to give too much away, but crib was an especially stunning concept. I think Davis may be a visual artist manque!"
It would be extremely wrong of me to take all the credit for the artwork. 'Crib' was a re-imagining of Cornelia Parker's exploded shed ('Cold Dark Matter'), while 'Crowd' was a mash-up between the Terracotta Warriors, which I was mesmerised by on a visit to China in 2008, and Anthony Gormley's 'Field for the British Isles.' As you'll note, Gormley may also have taken is inspiration for 'Field' from the Terracotta Warriors, but it was something on the scale of both of these things in the setting of the Turbine Hall at Tate Modern I was thinking of.
If you need more inspiration for book club discussions, there are downloadable question banks of each of my book pages. Just click on the link under 'Questions for Book Clubs'.
On the ALLi stand at London Book Fair 2018 for the launch of Smash all the Windows.
Pictured with Dan Holloway and Rohan Quine. Photo credit Clare Flynn.
Escalator Horror Stories
So many of you have been sharing your escalator stories with me, everything from vertigo attacks and close shaves and those that had more serious and long-lasting repercussions. The use of an Out of Order escalator was also something I also used in the art exhibition in the final scenes of 'Smash'. For the science behind why broken escalators throw us off balance, click here.
How Luke Agbaimoni turned his commute on the Underground into an art project – and is encouraging others to do the same.
You may think of your commute to work as 'dead time', but one Londoner has taken the opposite approach. As you may know, Smash all the Windows is set in a fictional Underground station. Those of you who have not discovered the joys of the Tube may like to take a look at Londoner, Luke Agbaimoni's website, Tubemapper. All of these incredible photographs were taken on Luke's commute. I'm quite sure that none of them were taken during rush hour, but I love the eerie quality of the combination of blurred and static images (something I also asked my cover designer to employ on the cover of 'Smash'.) Tubemapper is quickly gaining momentum, already proving extremely popular with Twitter poets, and Luke is encouraging writers to add their writing to his website and Twitter account @tubemapper.
photo credit: Luke Agbaimoni
In other news…
I was delighted to be asked to compere for the launch of a novella written by my structural editor, Dan Holloway (Kill Land) and Rohan Quine's novel, The Beasts of Electra Drive. It took place in the basement cafe of Travelling Through Bookshop, near Waterloo, and the event was filmed by Novel London. Finally, I understand why everyone says I sound like my mother!
Remember, if you enjoyed this post please share it. If there's anything else you'd like to ask me please leave a comment.
To have future posts delivered directly to your in-box, visit the sidebar on the right and subscribe to my blog, or to find out about new releases, competitions and freebies, subscribe to my newsletter and I will send you a free copy of my novel, I Stopped Time, as a thank you.
While I have your attention, can I please draw your attention to my updated Privacy Policy. (You may have noticed, they're all the rage at the moment.) I hope this will reassure you that I take your privacy seriously.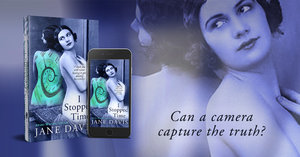 Subscribe to the blog Enter your email address and you'll be notified when new articles are published. (We will not share your email with any third party.)
Want to be featured?

I'd love to hear from authors who would like to be featured in an interview or submit a guest post. To be considered, please complete the contact form.

Image © Juanrvelasco | Dreamstime.com