Feb 12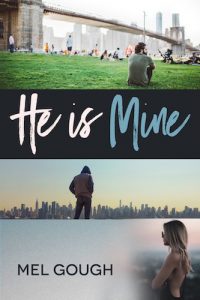 I'm delighted to welcome Mel Gough to Virtual Book Club, my interview series that gives authors the opportunity to pitch their novels to your book club. This is also my first interview with another author whose novel has been shortlisted for The Selfies Award 2019 – a chance to get to know the competition!
Mel was born in Germany, where she spent the first twenty-six years of her life (with a one-year stint in Los Angeles). She has always been fascinated by cultures and human interaction, and got a Masters in Social Anthropology. After finishing university she moved to London, where she has now lived for ten years.
If you were to ask her parents what Mel enjoyed the most since the age of six, they would undoubtedly say "Reading!" She would take fifteen books on a three-week beach holiday, and then read all her mom's books once she'd devoured her own midway through week two.
Back home in her mom's attic there's a box full of journals with stories Mel wrote when she was in her early teens. None of the stories are finished, or any good. She has told herself bedtime stories as far back as she can remember.
In her day job, Mel works as PA and office manager. No other city is quite like London, and Mel loves her city. The hustle and bustle still amaze and thrill her even after all these years. When not reading, writing or going to the theatre, Mel spends her time with her long-time boyfriend, discussing science or poking fun at each other.
Giveaway
Mel has very kindly offered to give away an ebook to the first person to comment. Due to adult content, this offer is for over 18s only!
Q: Welcome, Mel – and congratulations! It's good to meet a fellow nominee. Andy McNabb's own story reads like fiction. Found in a carrier bag on the steps of St Guy's Hospital, attended nine different schools over seven years, became a petty criminal, visited by an army recruitment officer in juvenile detection and offered early release if he joined up. I worry that my author bio is deathly dull. Have you ever been tempted to jazz yours up? (Not that it needs it!)
I do find my life quite dull on a day-to-day basis, but I try to emphasise the more interesting aspects, like being originally from Germany. That is probably the most interesting thing about me. Scandals like the one around Dan Mallory, and the fact that I write in a genre where authors sometimes claim to be gay men when they're not in order to enhance their appeal to readers I'm leery to make up anything. Also, unlike other celebrities, a boring and very private personal life doesn't seem to harm the writing success of the big name authors. That might be changing now in our gossip-obsessed culture, and in a way, the many pitfalls of social media and celebrity obsession are what inspired my book, He is Mine.
Q: 'Notice how many of the Olympic athletes effusively thanked their mothers for their success? "She drove me to my practice at four in the morning," etc. Writing is not figure skating or skiing. Your mother will not make you a writer. My advice to any young person who wants to write is: leave home.' – Paul Theroux. You seem to have taken that advice.
I did actually. I moved to a different town when I was 19 to study, I lived a year in LA in the early noughties, and as soon as I had my degree I came to London. Leaving home, and my home country, has definitely changed who I am as a person, and being in a place like London helps me notice stories and develop ideas.
Can I ask what is it about your novel that makes it particularly suitable for book clubs?
He is Mine was in no small part inspired by Fatal Attraction, the movie with Glenn Close and Michael Douglas, but it has a twist. There are three people at the centre of the story. Vivienne, an actress who, after a quick fling, becomes obsessed with her colleague Damien, who is not the least bit interested in starting a relationship with her. Instead, he's in love with Brad, an NYPD detective, who realises quickly that Vivienne's intent isn't healthy – and could become dangerous.
Q: I know you've always had a passion for reading, but can you tell us how you came to be a writer.
I started off writing fanfiction, which is a great sandbox to play in because it comes with a ready-made audience thirsty for more stories and a universe that's already well-defined. Writing those stories helped me become confident enough to even entertain the thought of writing original fiction. And writing characters that are already well-defined is a good way to start, too. You get a feel for what makes a good back story and good conflicts. But after a while I grew restless, and moving on to creating my own worlds seemed like the perfect next step.
Q: If it's possible to pin it down, why do you write?
Because it seems that I can't not write. Something fundamental is missing when I can't write.
Q: Your genre is male/male romance. What can readers expect?
The genre I write in is fairly niche. Especially in the UK it seems to be hardly a blip on the radar. As it says on the tin, my books are primarily about men falling in love with other men. My particular take on this theme is that many of my characters are bisexual, which is something that's close to my heart and, I believe, needs more air time in society generally. In my books readers can expect a lot of angst, but also sweet and loving moments. A lot of male/male romance is quite steamy, and my sex scenes are explicit, though they're usually sparse.
Click here to look inside or buy
Cover Design by Black Jazz Design
This time, she's not after him. She's after his boyfriend.
NYPD detective Brad Moretti's life is in tatters. A relationship destroyed by his boyfriend's bipolar disorder has left him feeling guilty, inadequate and emotionally scarred.
Vivienne Aubert seems to have it all – a Hollywood career, supermodel looks, and a director husband about to make it big. And yet, a one-night-stand with rising superstar Damien Thomas makes Viv wonder if she hasn't settled for second-best. Used to getting her way, she embarks on a ruthless quest to make Damien hers.
Unaware of Viv's fatal attraction, Damien returns to New York, where a chance encounter with Brad sparks a prompt and rapidly growing affinity between the two men – which Viv is determined to terminate.
Can Brad head off her delusional desires before she destroys his newfound happiness, or will he fail to protect yet another lover?
Q: Did you know where this book was going to go right from the start?
I did. I wanted to write a story set mostly in New York because I love that city. I also knew who Vivienne was (she's my antagonist and anti-hero, poor thing). Brad took some work, especially the reason for his sadness. I like to imagine my stories like a film, so finding good physical spaces really inspires my creativity. Brad has a beautiful old brownstone in Brooklyn which helped me make him more interesting and complex.
Q: Was your novel inspired by any real life events? And, if so, how to do deal with the responsibility that comes with this?
Only in the broadest sense of the celebrity culture we see on TV. I'm not that interested in famous people, but every so often I become immersed in certain films or TV shows, and when I do I find the life of the actors fascinating, as well as pretty disturbing. In a way, the book was easy to write because I felt at liberty to describe the rich and famous in a more stereotypical way than I might 'ordinary' people. I tried really hard to make them human, however, and their flaws are not ones that I wag my finger at, but instead failings that we can recognise as our own, magnified by money, fame and eccentricity.
Q: John Green says that writing is a profession for introverts who want to tell you a story but don't want to make eye contact while doing it. Is that something you can identify with?
Oh, absolutely! I don't like being looked at, I've always been happiest quietly on my own. But I do like to share what goes on in my head.
Want to find out more about Mel and her writing?
Visit her website, find her on Facebook, or follow her on Twitter.
He is Mine link: mybook.to/he-is-mine
Loving Again (Mel's new series) mybook.to/loving-again
All cover credits: Black Jazz Design
If there's anything else you'd like to ask Mel, just leave a comment.
To have future posts delivered directly to your in-box, visit the sidebar on the right and subscribe to my blog, or to find out about new releases, competitions and freebies, subscribe to my newsletter and I will send you a free copy of my novel, I Stopped Time, as a thank you.
While I have your attention, can I please draw your attention to my updated Privacy Policy. (You may have noticed, they're all the rage at the moment.) I hope this will reassure you that I take your privacy seriously.
Remember, if you enjoyed this post please share it.
If you have subscribed to my blog but no longer wish to receive these posts, simply reply with the subject-line 'UNSUBSCRIBE' and I will delete you from my list.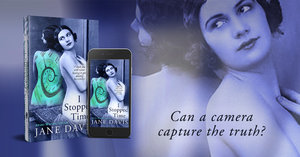 Written on February 12, 2019 at 10:05 am, by Jane Davis
Categories: Author Interviews, Homepage, Self-Publishing, The Selfies Awards, Virtual Book Club | Tags: bisexual romantic suspense novel, celebrity culture, Gay romance, He Is Mine, LGBT fiction, male romance, male/male romance, Mel Gough, New York, The Selfies 2019, The Selfies Award
Subscribe to the blog Enter your email address and you'll be notified when new articles are published. (We will not share your email with any third party.)
Want to be featured?

I'd love to hear from authors who would like to be featured in an interview or submit a guest post. To be considered, please complete the contact form.

Image © Juanrvelasco | Dreamstime.com