Oct 15
A smattering of facts about 1967 and a very special offer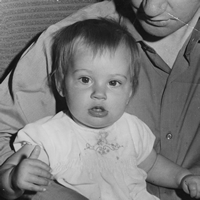 On this day in 1967 I made my entrance into the world. To celebrate my 50th birthday, I have discounted the price of my *ebooks by 75%. This means that from 17 – 24 October, you can get your hands on I Stopped Time, These Fragile Things, A Funeral for an Owl, An Unchoreographed Life, An Unknown Woman and My Counterfeit Self for only 99p/99c each.
* Half-truth and White Lies is not included in this promotion.
Quite apart from my arrival, 1967 was a year of incredible transformation.
Here's what London Looked like.
Weights and Measures (UK)
The world's population stood at 3,479,053,821 (now 7,550,262,101).
Average life expectancy was 75 years for women and 69 years for men (now 83 and 79).
Average birth rate 2.68 births per woman.
In 1967 the average age of first time mothers was 25. In 2013 It was 30.2.

The average British man is three inches taller than his 1967 counterpart at 5 ft 10 inches. He weighs 23lbs more at 13 stone 3 lbs, has a chest measurement of 43 inches and a waist measurement of 37 inches. 53% of men smoked in 1967, whereas this has now dropped to 20%.
In 1967, the average British woman was 5ft 2ins tall, weighed 9st 10lbs, had size three feet and was a dress size 12. Today's British women are 5ft 5ins tall on average, weigh 11st, have size six feet and dress size 16. Average bra sizes have increased from 34B to 36DD.
Both sexes eat about 500 more calories every day than their 1967 counterparts.
'Jumps out at you with a raw burst of originality.' ~ Lorraine Devon Wilke, Author
Click here to buy.
What things cost
Wages – the average annual UK salary in 1966 was £829, which equates to £14,921 in today's money.
Buying a house – In 1967 the average home cost £3,642, which equates to £61,186 in today's money. The Telegraph reports that had food prices risen by the same percentage, a carton of milk would cost £10 and a roast chicken would have a £51 price tag.
A new Vauxhall Victor ('Take a look at that sleek, new 1967 styling!') cost £950, a Hillman Hunter was £922 and a Wolseley Hornet cost £682, averaging out at £960. A secondhand car, such as a three year old Morris Oxford, cost £525.
In 1967, an average young professional could expect an excellent house in a desirable area to cost less than three times his (note the 'his') annual wage. A new family car would cost around six months' salary. In 1966 a pint of beer would have set you back around 2 shillings, equal to 10p, which amounts to around £1.75 comparatively in today's money.
To find out how much things cost in the year you were born, click here or for a historic inflation calculator click here.
'If you want to laugh and cry and stamp and cheer – all in the space of a few hours of reading – then this book is one for you. Recommended without reservation.' ~ Bookmuse
Click here to buy
A whole host of firsts
The world's first heart transplant operation was carried out in in South Africa by Dr. Christiaan N Barnard.
The first Boeing 737 took its maiden flight
The Concorde was seen for the first time in public.
DNA created in a test tube
Pulsars were discovered
Dr. James H. Bedford became the first person to be cryonically preserved after his death with the hope that he could be revived in the future.
First successful liver transplant, on 19 month old Julie Rodriguez by Dr Starzl at the University of Colorado.
Edward W. Brooke (Sen-R-Mass), took his seat as the first popularly elected African American to the US Senate.
In July 1967, the BBC broadcast the first regular colour television service in Europe. The first programme was the Wimbledon Tennis Championships.
The first ATM (Automatic Teller Machine ) was put into service in Barclays Bank in London.
'An extraordinary level of emotion brought on by some superb storytelling.' ~ The Cult Den
Click here to buy
In the news
Mohammad Ali was stripped of his boxing world championship for refusing to be inducted into the US Army.
Elvis Presley married Priscilla.
Jimi Hendrix set fire to his guitar on stage at the Finsbury Park Astoria. He was taken to hospital suffering burns to his hands.
Donald Campbell was killed while driving a Bluebird K7, a jet-powered boat, on Coniston Water, trying to beat his own speed record.
A fire on the launch pad of Apollo 1 killed astronauts Grissom, White & Chaffee during a launch rehearsal.
The Daily Mail newspaper reported 4,000 potholes in Blackburn, Lancashire; and Guinness heir Tara Brown is killed in a car accident, inspiring the lyrics for The Beatles' 'A Day in the Life'.
Police raided "Redlands", the Sussex home of Rolling Stones musician Keith Richards, following a tip-off from the News of the World. No immediate arrests were made, but Keith Richards, Mick Jagger and art dealer Robert Fraser were later charged with possession of drugs.
Operation Junction City against the Viet Cong became the largest US airborne assult since WWII.
Egyptian president Nassar closed Straits of Tiran to Israel.
Robert "Evel" Knievel's motorcycle jumped 16 automobiles.
Jayne Mansfield, American actress, and Samuel S. Brody, attorney and Mansfield's current partner, died in a car crash.
The Summer of Love
Twiggy became a fashion sensation and mini skirts continued to get shorter.
The British Road Safety Act which allows for the use of the "breathalyser" to detect motorists who are driving over the legal alcohol limit went into effect.
UK Parliament decriminalised private acts of consensual adult male homosexuality in England and Wales with the Sexual Offences Act and legalised abortion. The same government abolished capital punishment and passed the Race Relations Act only two years earlier.
Click here for footage of Swinging Britain, 1967.
Writing Magazine's Self-published Book of the Year 2016
Click here to buy
Music
'Respect' by Aretha Franklin was the Billboard Song of the Year.
At the Grammy Awards, Frank Sinatra's 'Strangers in the Night' won best record, while The Beatles' 'Michele' took the award for best song.
12th Eurovision Song Contest: Sandie Shaw for United Kingdom wins singing "Puppet on a String" in Vienna. (First English language song to win.)
Release of the Beatles' Sargent Pepper album
The Doors' 'Light My Fire'.
Otis Redding's 'Sittin' on the Dock of the Bay'.
Jimi Hendix's debut album 'Are You Experienced' was released.
Gladys Knight & Pips releases 'I Heard it Through the Grapevine'.
Click here for 12 essential songs that defined 1967, according to The Independent.
'Another little masterpiece.' Carol Cooper, author
Click here to buy
My musical claim to fame
When I was just three days old, my uncles Chris and Richard Taylor were recording 'Fool on the Hill'.
In other entertainment
In July 1967, the BBC broadcast the first regular colour television service in Europe. The first programme was the Wimbledon Tennis Championships.
The Monkees took home an Emmy for Outstanding Comedy Series.
Gardener's World
"Casino Royale" James Bond comedy film starring David Niven and Peter Sellers premiered.
First issue of the magazine Rolling Stone published in San Francisco.
"Bonnie and Clyde", directed by Arthur Penn and starring Warren Beatty and Faye Dunaway, is released.
Films made to appeal to a younger audience included 'The Graduate', 'Bonnie and Clyde' and 'Cool Hand Luke'.
And for the much younger audience came Walt Disney's 'Jungle Book'.
Books published this year included Alan Garner's 'The Owl Service', Joan Lindsay's 'Picnic at Hanging Rock', Alistair MacLean's 'Where Eagles Dare', Gabriel García Márquez's 'One Hundred Years of Solitude', K. M. Peyton's 'Flambards' and Ruth Rendell's 'A New Lease of Death'.
Remember, if you enjoyed this post please share it.