Mar 13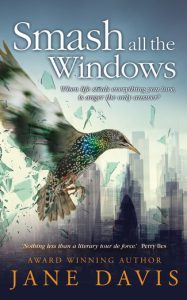 Beta readers are an essential part of my editorial process. I couldn't do without them.
What is a beta reader, and how does this differ from an advance reader?
Confusingly, authors use different terms to describe the same role, or sometimes one term is employed to describe different roles. When I use the term 'beta reader', I'm referring to reader who provides feedback during the developmental stage of a novel. To me, an advance reader receives a copy of the completed novel prior to its official publication date, in the hope that they'll perhaps offer an early review.
What qualities do you look for in a beta reader? And what is the importance of them?
My primary aim is to road-test the story. My books won't be for everyone, but I want them to have as broad an appeal as possible, and so I recruit beta readers from people with a wide range of backgrounds and life experiences. I look for evidence that they're reasonably widely read, have a critical eye and an enquiring mind. They need to be unafraid of causing offence and have confidence in their convictions. Asking is a very powerful thing. I've found that one of the most successful ways of recruiting quality beta readers has been to contact reviewers who have posted reviews for my books offering perspectives I hadn't thought of, or who have offered possible solutions to issues they've highlighted.
I specifically seek out expertise in areas where my knowledge is lacking. A Funeral for an Owl involved many medical details, so I approached someone with medical training to eliminate any inaccuracies. Other specialists I might look for would include psychologists, lawyers and police officers. It's so important that fictional narratives ring true.
Do you pay your beta readers?
No. I credit each beta reader in the acknowledgments section, so they have their names in print, and I send them a gift-wrapped first edition.
How and when do you ask your beta readers for help?
Usually when I've self-edited my manuscript to within an inch of its life and before the use of editors, but in the case of Smash all the Windows, I consulted a structural editor first.
I always send the manuscript out with a questionnaire. Some of the questions remain the same, regardless of the project. What worked for you and what didn't? Others will vary, depending on the nature of the project. You can see the Beta Reader Information Sheet for Smash all the Windows here.
After I've made revisions, I might test them on a second group of beta readers to see if specific issues identified by the first group have been resolved. Perhaps I'll use the beta readers who were unable to commit to my original timescale.
What happens if the feedback is inconsistent?
When you work with a large number of people, it's entirely possible that you'll end up with a diverse range of responses, none of which you agree with.
If opinions conflict, you have to decide which are valid, or test those opinions further. If, as I do, you refuse to shy away from big subjects, you have to be prepared for strong reactions. Just because readers express strong feelings, doesn't necessarily mean that something has to be changed or culled. A reaction isn't necessarily a criticism and it's far better for a reader to have a strong reaction than none at all.
I feel extremely protective of my characters, but the point is to make the book the very best it can be. If several beta readers make the same comment, then there's obviously something that needs to be addressed. It's important to remember not to change one thing in isolation. Even a minor change involves working through from the beginning and examining the impact that the one change has.
Can you give examples of specific feedback that beta readers gave you about Smash all the Windows?
By sharing their experience of similar or comparable experiences. People often share their own stories in their feedback. One beta reader described her own experiences of having to 'step up' and help with parenting her younger siblings after her mother died, while another had survived a large-scale disaster. We corresponded at length about survivor guilt, all of the 'what if?' questions that tortured her. Two had suffered falls on escalators in tube stations.
Adding authenticity. One had been a student in London in 2008 and corrected my terminology. For example, I had referred to a student's home as 'digs' (a hangover from the eighties). She advised that generally only first-years or a few final-year students had rooms in halls of residence in London ('halls'), and most other students lived in a house-share somewhere past Zone 3 (a 'flat-share' or 'house share'). When you're looking for authenticity, small details really matter.
The same reader also thought that my descriptions about pregnancy were too generic – she was heavily pregnant at the time she was beta reading, so the disaster felt especially real to her! She shared details of her pregnancy with me, everything from the benefits of remaining active, when she had to stop exercising and why (with her first child hiked in the Brecon Beacons when seven months pregnant and still enjoyed daily runs until two days before the birth), the experience of feeling the baby move during late pregnancy, what it feels like when the baby gets hiccups – in fact, she suggested a scenario when I used this, and I took her advice.
Acting as sensitivity readers. At some point in their writing careers, most authors will write outside their own experience, whether that writing relates to race, religion, gender, sexuality, chronic illness, physical disabilities or mental health. Using beta readers whose experiences mirror your characters' helps to eliminate any stereotyping, insensitive language and cultural inaccuracies.
By telling me what didn't work for them. The original manuscript began with a fictional letter to the Lord Mayor. Several beta readers told me this made for a cold start to what was really a warm-hearted novel, and so it had to go. Other readers told me they struggled to visualise the layout of the tube station, and so I worked on that.
Saving the day! My fictional disaster takes place over the August bank holiday weekend. One beta reader – who was reading the book over this year's bank holiday weekend – pointed out that it was still the school holidays. I had a teenage boy caught on CCTV wearing his school uniform!
Book Launch Update
My book launch will take place at London Book Fair, an annual coming together of over 25,000 professionals in the publishing industry, and the global marketplace for rights negotiation and the sale and distribution of content. This will be joint event with authors Rohan Quine and Dan Holloway, who was also structural editor for Smash all the Windows and for Rohan Quine's novel, The Beasts of Electra Drive. You can read about my experience of working with Dan here.
But before the big day, on 6th April I'll be acting as compere for Novel London, a literary event where writers read their opening chapters to an intimate audience, followed by a Q & A. April's offering will be held at Waterstone's, Covent Garden, and will feature The Beasts of Electra Drive by Rohan Quine and Kill Land by Dan Holloway. Both are books which focus on outsiders and which explore dark themes, while celebrating the beauty of life. Tickets are free but spaces are limited, so grab yours now!
On 14 April, from 10.00am until 3.30pm, I will signing first editions at Barton's Bookshop in Leatherhead, Surrey. Do come along and say hello!
Next week: Working with a copy editor.