Mar 22
It's been a long time since I published a rant, but today I'm livid.
Last week I read an article by traditionally published author Ros Barber and was in complete sympathy with her. This morning, after reading her reply to those who have suggesting the solution may be self-publishing, I find myself her opposite. I have tried to publish my comment, but the 5000-character limit restricts what I want to say to the extent that it loses all meaning. So here it is in all its glory:
"Dear Ros,
Gosh, you've made me cross. And you had me completely on board after your original article – although I would never have suggested that self-publishing was right for you. It was clear your reason for launching a crowd-funding campaign was so that you could buy yourself TIME to write. As I imagine your next novel will take a minimum of two years to write, self-publishing wouldn't achieve this. As a self-published author of literary fiction, who has previously been traditionally published, however, I feel that I must respond. I have tried to address the points you make under the headings you have used.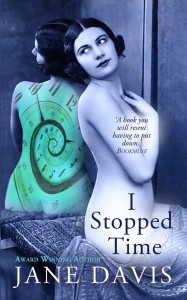 You have to forget writing for a living
As David Mamet said when he made his move to self-publishing: "Publishing is like Hollywood. Nobody ever does the marketing they promise." Of course, it takes a certain type of personality to self-publish well. Many authors will no doubt feel that their time is better spent writing, but your comment suggests that traditionally published authors do not need to spend time marketing, which is simply not the case. Whether a writer is traditionally or self-published, all authors need to spend a significant portion of 'writing time' marketing. I was contractually obliged to. The traditionally published authors I have spoken to recently say that they are receiving less and less support in in this area. One author told me that she spent more than her latest advance on PR but more than this: she spent a great deal of time.
Self-publishing can make you behave like a fool
Typing that sentence has made me cringe. Although you made several points that I have no hesitation in agreeing with, your obvious prejudice against self-publishing is, frankly, upsetting. In order to compare like with like, it would have been far better (not to mention fairer) had you researched self-publishers of literary fiction, rather than consider self-publishers as a group.
There are many reasons to self-publish. The idea that it is simply to make a living is naïve. To avoid reinventing the wheel, I am quoting from a recent article by Dan Holloway, in which he recommends that anyone thinking of considering self-publishing also thinks about what success looks like:
'Are you an authorpreneur, working towards making writing your living?
And if so, do you want to make a living just from your books, or do you see yourself running courses and giving presentations to help other writers do what you have done?
Have you had a book growing silently inside you that you simply have to get out into the world?
Do you want to create something that will be recognised as great art, reviewed in the newspapers and literary reviews?
Do you want to see your story on the big screen?
Do you want to be read by as many people as possible?
Do you want to be recognised as an authority in your field, invited to speak at conferences and interviewed for magazines?
To this list I would add two far more personal reasons:
'To preserve history'. I recently met someone who had discovered the diary of the father she never knew. He was a Shakespearean actor who had worked in the time of Donald Woolf. He was also a homosexual and had committed suicide due to the persecution he suffered. As there seemed to be no market for this, she had decided to self-publish.
I know of two people who have produced illustrated picture books based on the bedtime stories they told their children.
Yes, there is clear evidence that some self-publishers don't adhere to 20/80 social media 'rule' (limiting self-promotion to 20% of posts). Like you, I can honestly say that I have never bought a book because I read a tweet about it. Although I pay third party companies to tweet about my books (because there is some evidence that many people do), I prefer to invest my marketing budget with firms like BookBub whose subscribers are actively looking for their next read. But I also have to raise my hand and say 'I'm here' occasionally and to this end I utilise social media. Since publishers are very keen on their authors building 'platforms' this should be no different to a traditionally published author.
Gatekeepers are saving you from your own ego
Here are some quotes from reader reviews I have received just this week.
'This is one of the most powerful and moving books I have read in a long time.'
'Davis has crafted such a wonderfully intertwined and compelling story with complex, fallible, endearing characters that I'm still almost shaking as I think of the lives so exquisitely intertwined in A Funeral for an Owl. And having just finished this I feel that maybe we have hope…..This isn't quite To Kill a Mockingbird, but in so many ways it's pretty darned close to it.'
'I don't know if it was the tale itself or Davis's writing, but I was drawn into the world of this novel and didn't want to come out of it until I had digested every word. The writing is rich without being suffocating, the tale is bleak without being hopeless, and the ending is happy without being saccharine.'
'Don't you just live a book which has you gripped from the first sentence? That's what happens to me here.'
I am not telling you this to feed my ego. I am telling you because these reviews were written about the book that lost me my publishing contract. In other words, a book that was judged, for one reason or another, not to be a good fit for market (2009).
It's true that quality is an issue with some self-published books. It's also true that quality is an issue with some books released by publishing houses. The biggest mistake that any publisher can make is to publish too soon. Each of us has the responsibility of publishing the very best book that we can. Putting out low-quality not only damages our own reputation: it damages the reputation of the industry as a whole.
The advice that I give to people thinking about self-publishing is to wait until they have several professional opinions that what they propose to publish is of a standard that it can hold its own against traditionally published books. I even suggest waiting until they have three completed books so that, once readers have discovered them, they have other products to sell.
After poor quality submissions, literary agents cite market conditions as the main reason for rejecting manuscripts. I'm not without sympathy. With agents working on percentages of advances, advances being considerably lower than they used to be, and the same amount of work to be done, why would an agent champion a strange and stubborn book that doesn't fit neatly into a genre?
You can forget Hay Festival and the Booker
Become an evangelist for something truly ground-breaking, and it may be hugely difficult to sell. But it may also pay off magnificently, as we saw with Eimear McBride who won Bailey's Prize for Fiction (to name but one of many) for her novel, The Girl is a Half-formed Thing – a novel many agents and publishers had rejected as 'too challenging'. (You will know that McBride spent 9 years trying to get her book published before it was taken up by Galley Press, a small publisher who puts story before profit.) Of her win, McBride said: "I hope that it will serve as an incentive to publishers everywhere to take a look at difficult books and to think again. There is a contract between publisher and reader that needs to be honoured and a reader must not be underestimated." For some, a 9-year wait may be too long. For some of those authors, self-publishing may indeed be the answer. It is wrong to discount it in the way that you have.
Self-publishers may not be able to enter the Booker, but where competitions open up to indie fiction, offerings from small presses and self-publishers have started to win. Northern author Avril Joy was one of the first Indie authors to win the coveted Costa Prize with her short story Millie and Bird. Then, Authors Electric author Alice Jolly won the Royal Society of Literature's prestigious V.S. Pritchett short story award (judged by Margaret Drabble) with Ray the Rottweiler. Both works had been rejected by commercial publishers.
As for the Hay… perhaps not this year. But that is not to say there won't be a change and there is no shortage of opportunities to meet readers and talk about your work.
Serving an apprenticeship is important
Val McDermid said at the opening of the new flagship Foyles store, "If I published my first three novels now, I wouldn't have a career because no-one would publish my fourth novel based on the sales of my first three." It is a sad fact that traditional publishing no longer offers authors an apprenticeship while they learn their craft and build readership.
My own story is this. My first novel is unpublished. It took me 4 years to write, and earned me the services of a literary agent. There was talk of a deal but before it could be put to bed, the small publisher was bought out by a big publisher who didn't want the book. Like most first novels, it contains autobiographical elements and I honestly think that this was the best thing that could have happened to it.
My next novel was published as part of the prize for a competition win for unpublished authors. There was no discussion about my long-term writing plans. Unfortunately, the book was published under a women's fiction imprint. The publisher exercised their right of first refusal of my next novel because it wasn't women's fiction.
I then spent three years looking for another agent (and I am more than happy to make my folder of rejection letters available to you to show that quality was not the issue) and paying thousands and thousands of pounds to be told that 'no respecting writer with long-term career goals would self-publish', something you refer to in your opening paragraph. I strongly contest this. When I finally decided that I should investigate self-publishing for myself, I found that the reverse was true. The panel of four experts included a crime-writing duo who had previously been traditionally published but who had been dropped by their publisher after their latest book didn't do so well, and a ghost-writer who writes for a household name author whose books have sold millions, but couldn't get published under her own. These stories are typical of my colleagues.
At the London Book Fair 2014, the message was that the line between traditional and self-publishing had blurred. The advantages of self-publishing were too great to ignore. It is predicted that by 2020, 80% of books will be self-published, 10% will be traditionally published and 10% assisted published. So how and why has this dramatic shift come about? The story that you laid out in terms of finances – one of the clearest illustrations I have seen, incidentally – is only part of the picture. The Society of Authors Chief Executive, Nicola Solomon, gave self-publishing the stamp of respectability when she said on record that traditional publishers' terms are no longer fair or sustainable. "Almost all publishers ask for rights for the whole lifetime of copyright with very limited possibilities of getting your rights back, even if sales are woeful. Authors need to look very carefully at the terms publishers offer, take proper advice and consider: is it worth it, or are you better off doing it yourself?" In today's publishing market, there are not two distinct camps. There is an overlap. 25% of authors who are traditionally published also self-publish. No person self-publishing wants his or her self-published books to be of a different standard than his or her traditionally published books. The quality of self-publishing is increasing all of the time.
You risk looking like an amateur
The first myth about self-publishing is the title it goes by. Self-publishing is all about teamwork. After working on a book for a year or more, it is impossible to be objective about its strengths and weaknesses. I have built my own team from the ground up: a stronghold of beta readers, a structural editor, copy editor, proof-readers, and a cover designer. The only 'self' part is that it is the author who decides when to hit 'publish'.
As for looking amateurish, I was at an author event recently and was talking to a literary agent who was one of the hosts. He asked me if I had a recognisable brand. I showed him my books, he liked what he saw used them in his talk as good examples of both branding and cover design – and there were any number of examples of traditionally published books he could have used as the event was in a bookshop.
If self-published authors risk looking like amateurs, then the reverse is also true. Last year I collaborated with a group of seven other self-published authors of literary fiction to produce a multi-author box-set. We had each of us proved our worth with awards, fellowships, teaching posts, not to mention commercial success. One of our number has been voted in the Top 100 influencers in publishing for the second year in a row. We were featured in The Bookseller and several national newspapers and were widely quoted. I was proud to be part of a group of professionals.
70% of nothing is nothing
This goes back to reasons for writing, which must be as numerous as there are authors. I doubt that even you would suggest you are in it for the money. But you are right, of course. Only 5% of books sell over 1000 copies. I have to sell 1000 eBooks at £2.99 before I break even. Fiona Veitch Smith may feel that she has failed by hearing about success stories, but those success stories may be from authors writing genre fiction. Romance, Fantasy and Sci-Fi are the big sellers in indie fiction. As you pointed out in your first article, literary fiction is a hard sell. That is unlikely to change.
You have chosen to paint a negative image of self-publishing. Some of the statements you have made seem designed to mislead. 'With access to proper distribution networks, they can get physical books into real bookshops'. My physical books are produced by Clays (my books are the same quality they offer the trade) and I have a 'proper distribution network' and my books are stocked in 'real bookshops', including Foyles, Waterstone's and several excellent indies.
But in pointing out the negatives, you have ignored what for is the main advantage of self-publishing, that is complete creative control, which for any author of literary fiction must be a plus. Cornelia Funke, whose book was already published in the UK, had demands from an American publisher when they told her 'We want you to change the first chapter and to turn the ending into an epilogue'.
Some of the changes that I had imposed on me while under contract were:
Title change
Inappropriate cover
Re-structure so that big reveal came in the penultimate chapter
A new end chapter
In other words, it felt as if I was selling someone else's book!
For me, self-publishing is the mechanism that freed me to be more ambitious in terms of where I wanted to take my fiction. Instead of being dictated to, I am free to write about what I want to write about. Remove the pressure of trying of tying to mould something to fit the current publishing market – which agents admit is risk-adverse and overly-commercialised – and it grows wings.
If you have read Ros's article and are considering your options, please do not be put off self-publishing. It is one of your options. And it is a valid choice."
Written on March 22, 2016 at 2:42 pm, by Jane Davis
Categories: Blog, Homepage, Occasional Rants | Tags: For me, indie author, Indie Authors, On writing, Ros Barber, Self-publish? No Way, traditional publishing means poverty
Subscribe to the blog Enter your email address and you'll be notified when new articles are published. (We will not share your email with any third party.)
Want to be featured?

I'd love to hear from authors who would like to be featured in an interview or submit a guest post. To be considered, please complete the contact form.

Image © Juanrvelasco | Dreamstime.com